Membership/Class Pass Options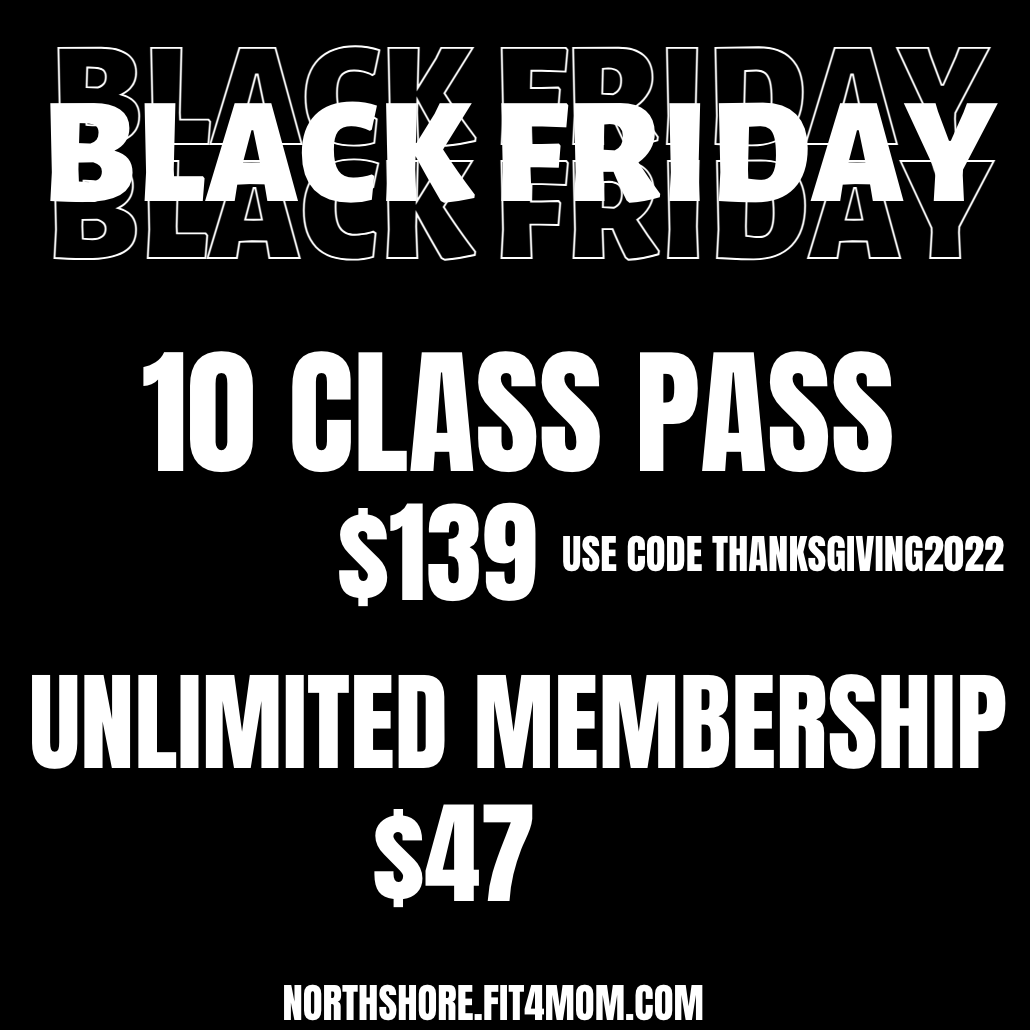 Black Friday is HERE 🙌
Our Black Friday Sale is ON!
We know that you've been bombarded by emails and Facebook ads left and right all about Black Friday deals. FIT4MOM NORTH SHORE Black Friday + Cyber Monday sales are here, and we are going to keep this simple and quick.
Enjoy Stroller Strides, Stroller Barre, and Strides 360 Workouts with our 10-Class Pass deal. We only offer this price on Black Friday.
USE COUPON CODE THANKSGIVING2022
MEMBERSHIP SALE! ONE MONTH OF STROLLER WORKOUTS JUST $47!
No commitment, no hidden fees, just 30 days of fitness, self-care, and support of a community that supports all the moms with fun workouts and kick ass results!!!
Fit4Mom North Shore Schedule
Monday Stroller Barre at 9:30 am
Wednesday Stroller Strides at 9:30 am
Friday Strides 360 at 9:30 am
Class Pass Options
5 Class-Pass $99 (This class pass expires after 3 months )
10 Class-Pass $179 (This class pass expires after 6 months )
20 Class-Pass $299 (This class pass expires after 12 months )
8- Week Body Well™ Virtual Session
Body Well is about the journey, meeting you where you are & challenging you to grow. This 8-week program includes small group fitness coaching, nutritional guidance, recipes + meal planners, community-based workouts, and weekly challenges to help you manage stress and sleep better. Body Well will focus on improving your physical and mental well-being with a community of mamas to support you every step of the way.
8- Week Session $249